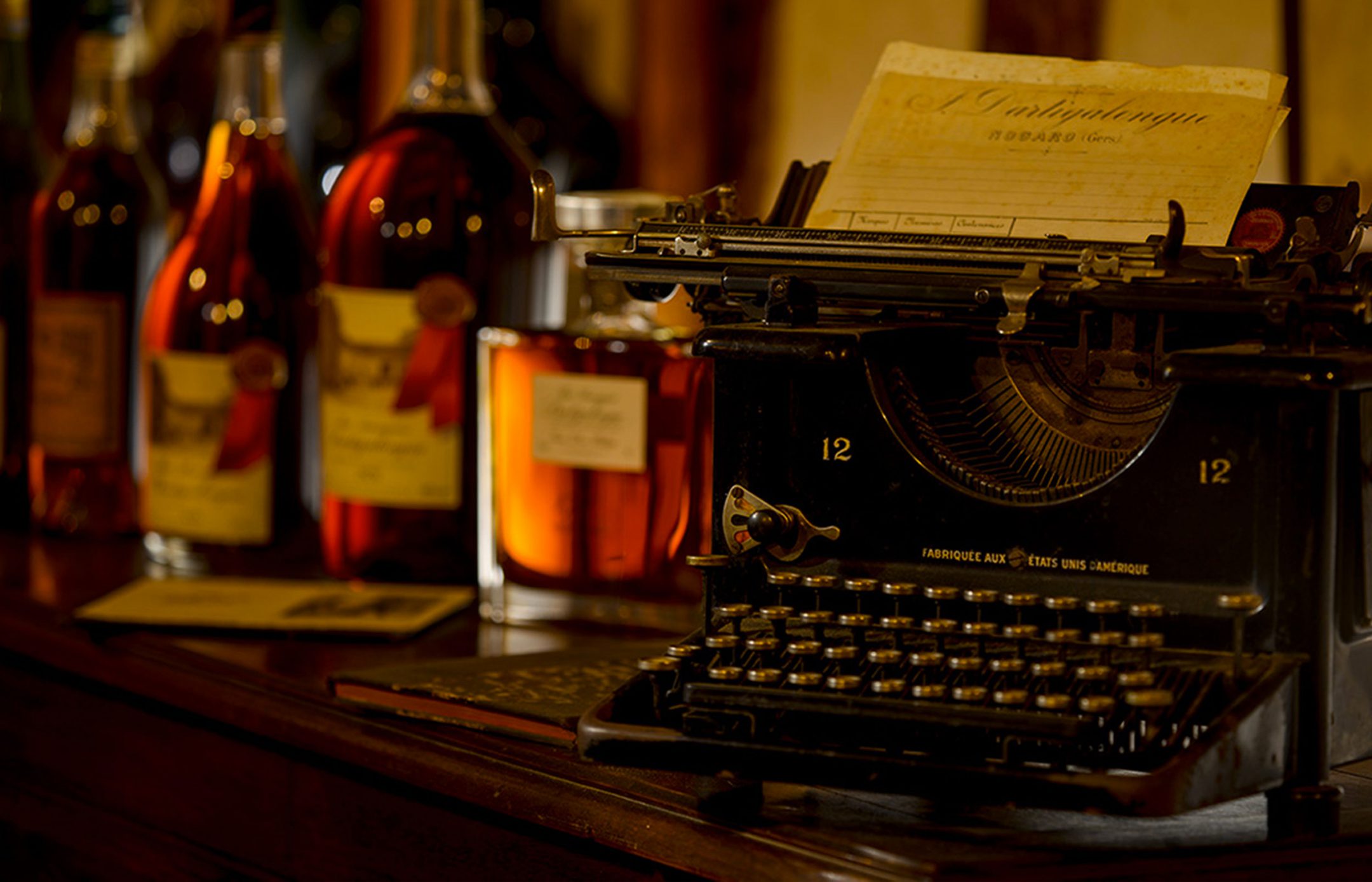 The house of DARTIGALONGUE creates exceptional
Armagnacs
for you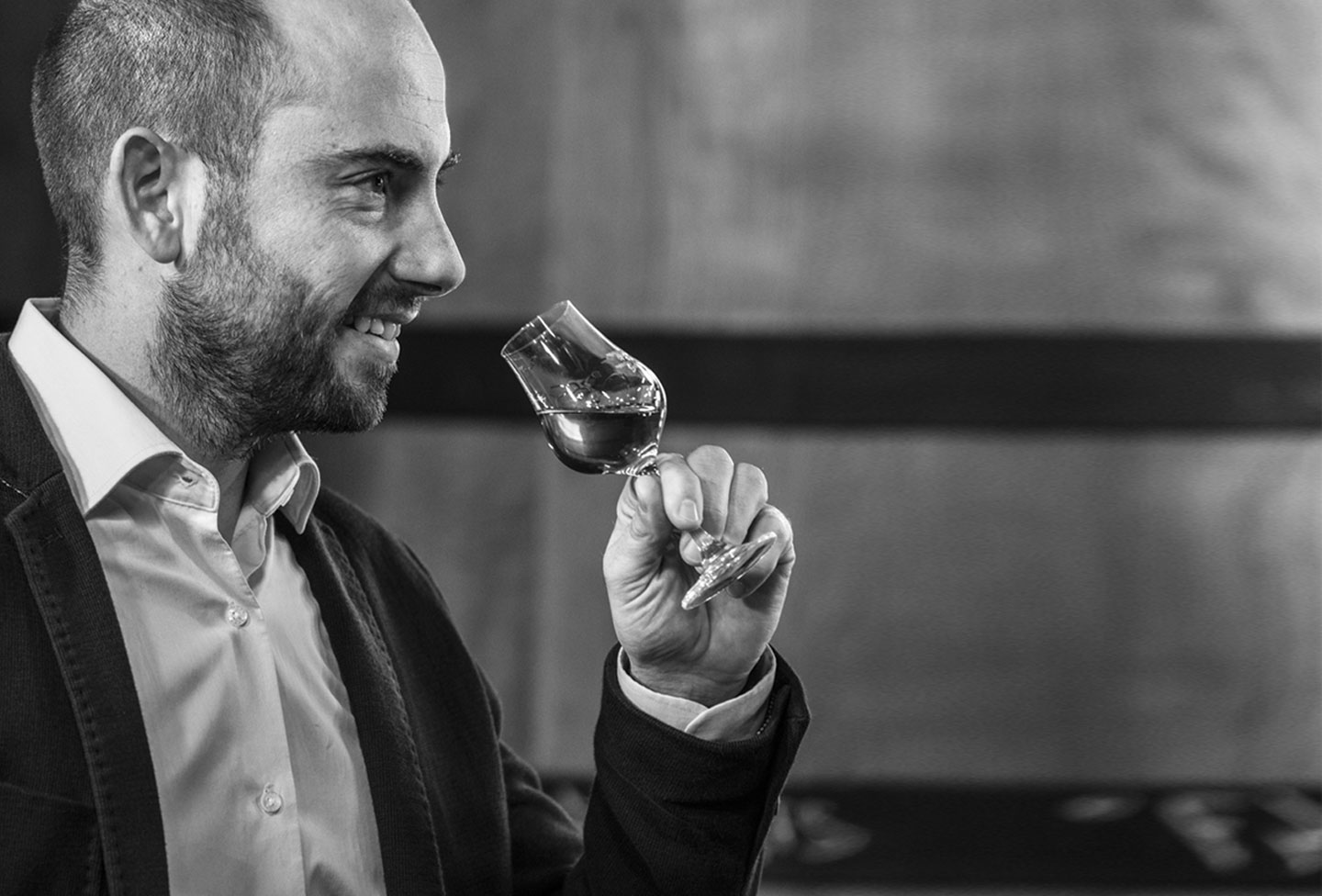 Dartigalongue since 1838
Sharing gives great pleasure
Since 1838, the DARTIGALONGUE family has been making artisanal Armagnacs in Nogaro, Bas Armagnac (the first region of the Armagnac Appellation).
Since 1838, the house of DARTIGALONGUE has also belonged to the same family that continues to create, age and blend the most beautiful fruits of the terroir in the region in a warm and welcoming atmosphere giving priority to sharing, meeting and to those happy moments spent together.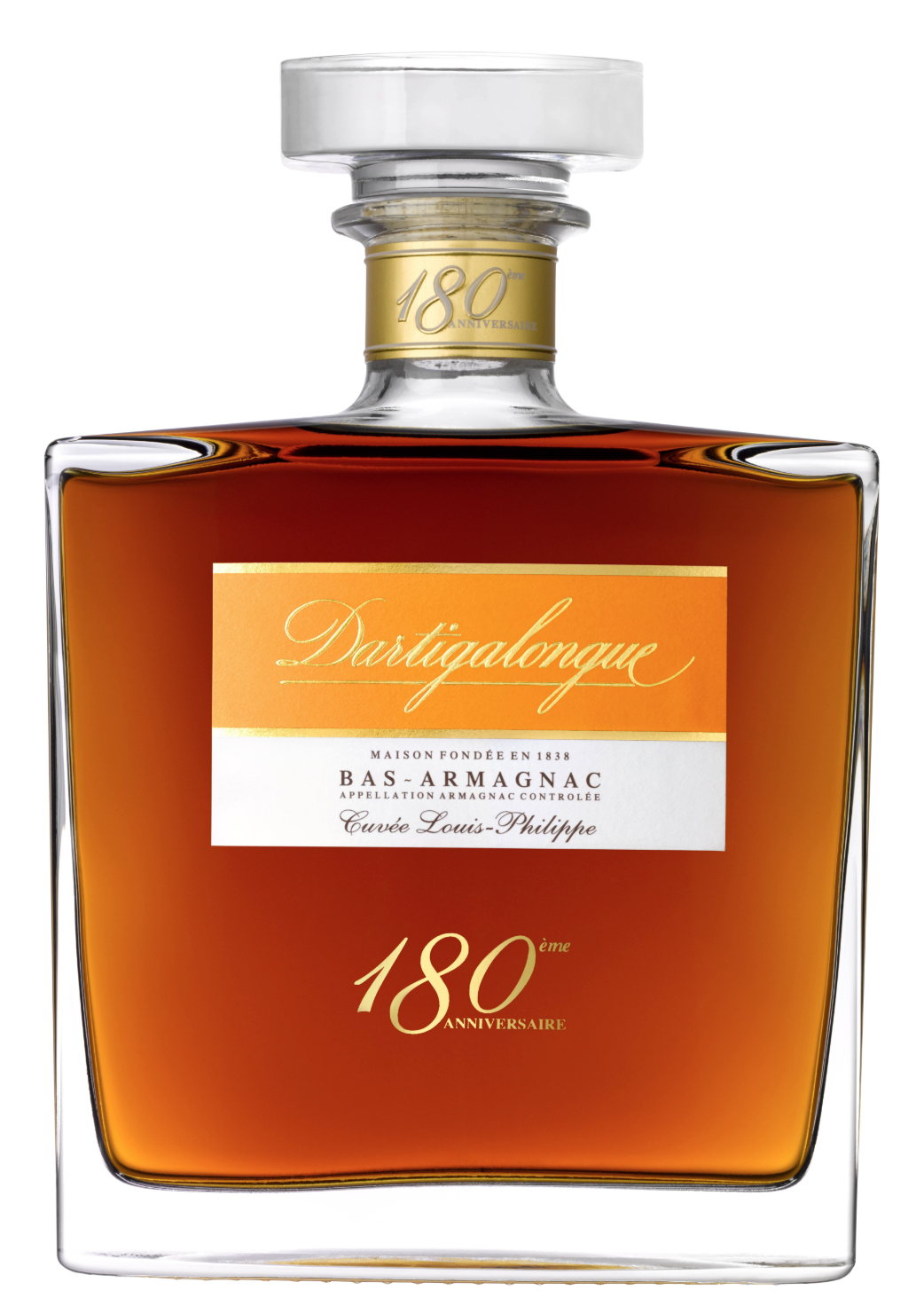 1838 – 2018
180 years of exception
Cuvée
Louis-Philippe
We created this special "Cuvée Louis-Philippe" (name of the French king in 1838) to celebrate the 180th anniversary of our House. This blend, bottled at 42°, is made with 5 Millésimes : 1979, 1983, 1986, 1992, and 1994.
These Millesimes were selected for their complementarity. This "mariage" gives a unique full flavoured assemblage that has a great finesse, and an incredible length on the palate.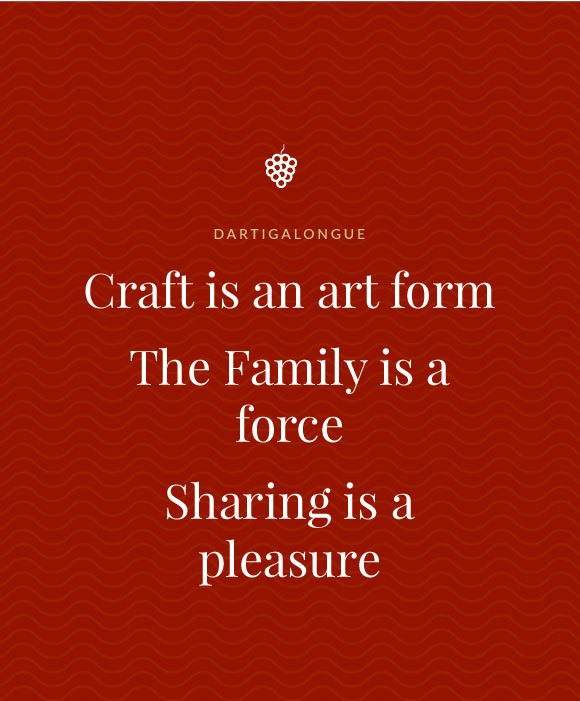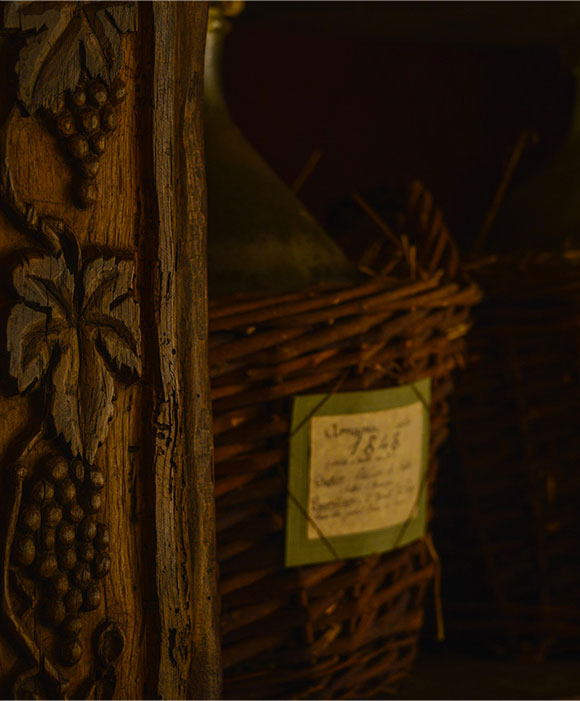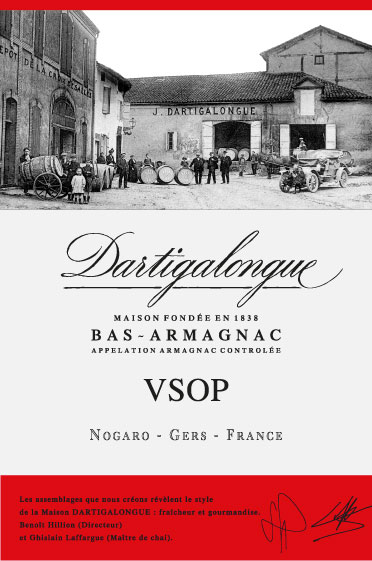 Minimum 4 years of ageing
VSOP
40°/70cl
Delicate aromas of fruits (cooked apples, citrus), white blossom, vanilla and light wood notes.
Round and supple, this blend is a lovely introduction to the DARTIGALONGUE style.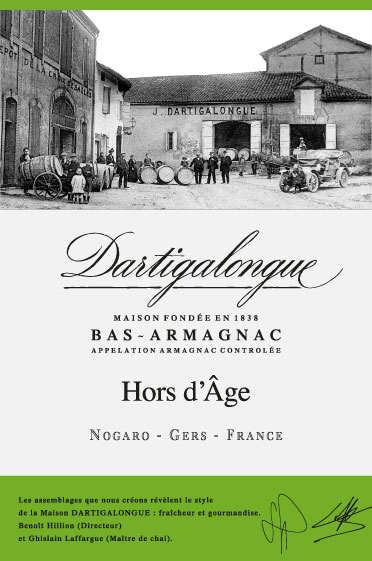 Minimum 10 years of ageing
Hors d'âge
40°/70cl
Aromas of vanilla, prunes, toasted oak, touches of yellow-fleshed fruits.
Lovely length in the mouth that finishes on tasty and spicy notes making it an easy Armagnac to enjoy.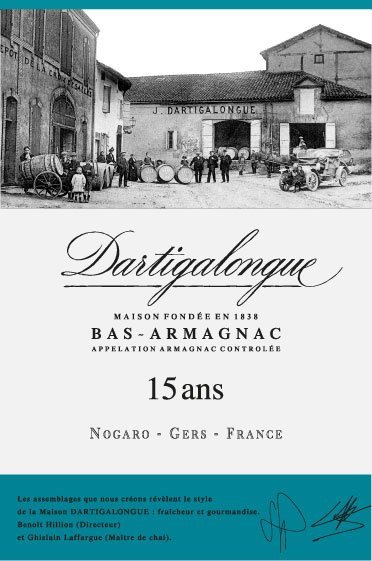 Minimum 15 years of ageing
15 years
40°/70cl
Patisserie notes of vanilla, candied orange, raisins, sandalwood.
This blend is round, generous, fruity and has superb complexity for its age..